I'm noticing a trend in marketing lately – brands are actively looking to new ways to distinguish ourselves.
Well, distinguishing ourselves isn't new – but doing it with animation and gifs might be.
Wait, gifs?
Yes, Graphics Interchange Format files – those gifs. (Though, until today I thought it stood for "Graphic Image Files", oops.)
They're not quite videos, but they're so much more than just images.
And I think they miiight be my love language.
If you're thinking gifs are silly little internet fodder, I totally get that – they kinda are.
But if you're thinking that they have no place in business, then allow me to challenge that.
They're a great way to add a dash of 'character' to your business.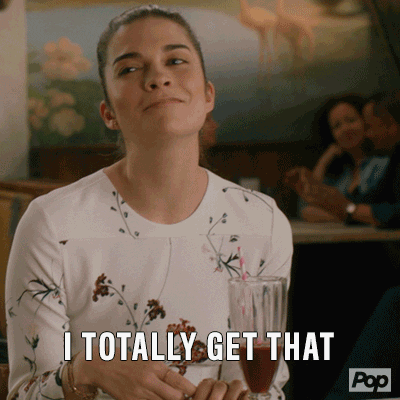 They let us add a little bit of movement to our marketing – and this simple form of animation can help with engagement, it can enrich the way we're communicating, and it can add a sprinkle of personality to our brands.
(psst, those are all good things)
But if only we had some examples, right?
Examples of GIFs in Marketing:
Here's a simple example from a WP Engine email I received recently. (Look closely, it's subtle.)
Nothing crazy – but the light sparkle they've added to their email header adds a touch of excitement – without feeling over the top.
Here's another clever visual example from an email Moo.com sent me letting me know they'd delivered my order.
As I've been seeing these gifs in the wild, I've also started noticing opportunities to use gifs in my own marketing.
Here's an example of a gif I created to help celebrate someone completing one of my courses:
But emails aren't the medium gifs can be useful – they can be a fit for landing pages, blog posts (like this one), thank you pages, or anywhere you're visually engaging with your prospects and customers.
Here's a simple set of gears turning on the thank you page after someone requests access to one of my mini courses.
I know that adding fun or engaging graphics throughout your marketing might feel a bit extra – superfluous even.
But details like this can be the difference maker that helps your brand stand out.
In a world where consumers have unlimited options – our decisions are guided more and more by the brands that resonate with us.
Let's ask an expert:
I asked my friend Mychal about this concept – and the role that visual differentiation can play for a business.
For context, Mychal has been growing a boutique animation agency, Folklore Creative, over the last few years.
Here's what he had to say:
"What is "visual differentiation?" To me, it's a feeling we get, very rarely when we visit a piece of content and it creates an emotional reaction purely based on looking at it. These emotions can be anything at all.  Soothing (imagine a cloud floating by), shocking (imagine an unexpected lightning bolt strike or a baseball crashing though a window), humorous (imagine a baby tipping backwards on a comfortable couch), or even cute (see headspace's characters as an example that we modeled our brand after).  
By creating brand related character or very literally characters, you can help associate your brand with one of our most relied upon senses, sight."
I love how Mychal zooms out on this – it's not just about gifs, but about differentiating ourselves visually.
Here's an example of the Headspace animated characters Mychal mentioned:
And you can check out all the use cases on the Folklore site, but here's an example of the characters they've used throughout their brand: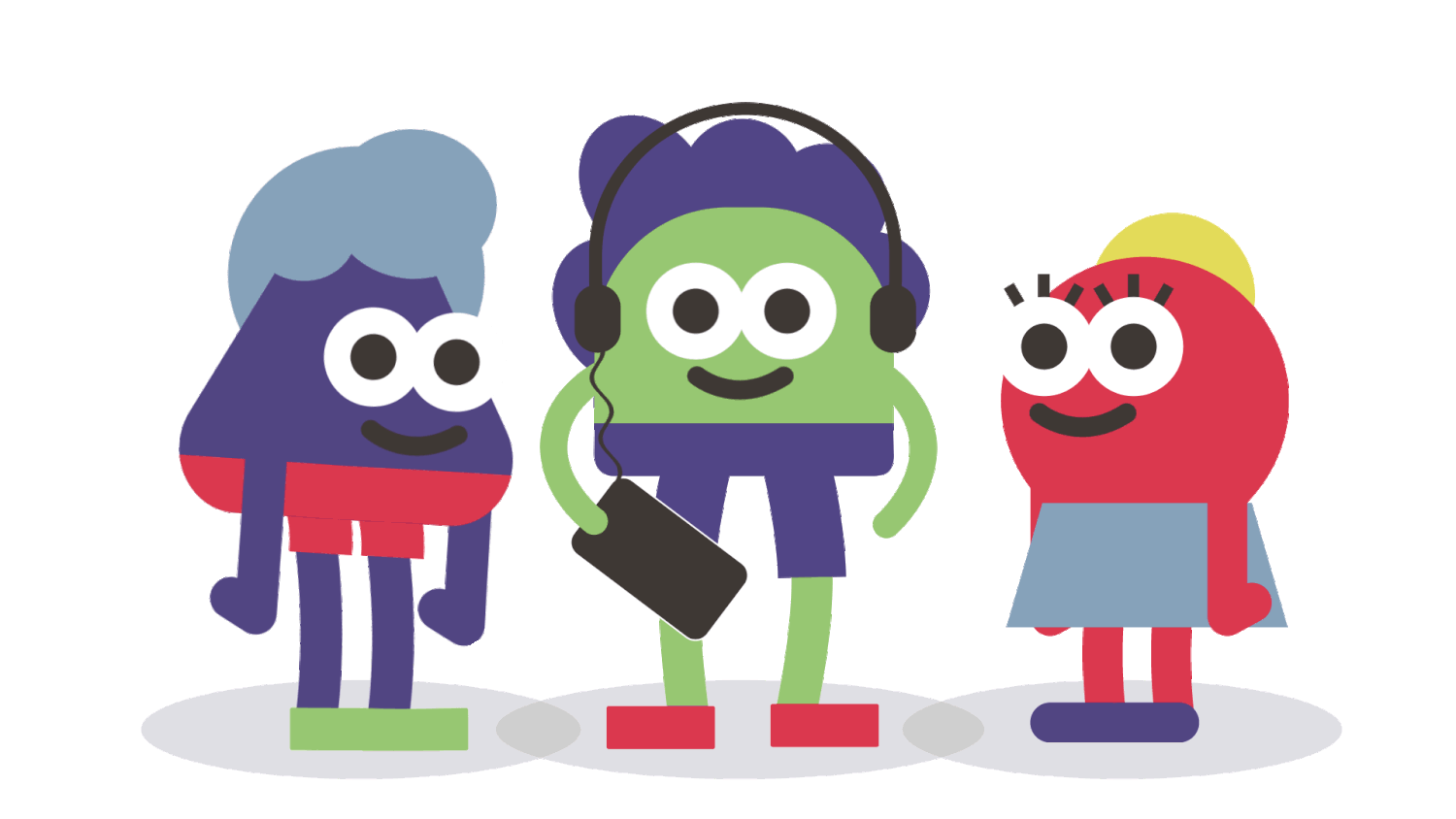 I'm sure you can think of countless examples of bigger brands using characters in their marketing – but this approach can translate to small business too.
How do I get started?
The easiest way to get started is by using gifs where you feel they make things clearer or more fun.
I'm not saying everything should be a gif – but that in select instances they can help us communicate more clearly, or add a layer of personality.
You can use existing gifs, or create your own using an app, like Giphy Capture for mac – or, by exporting a short video as a .gif file.
That's v1. And if you want to take things to the next level, you could design a theme that adds consistency to the animations you use throughout your business.
I asked Mychal for an example, and he served up a few versions of this shark guy, a character his company designed for one of their clients:
And then a further evolution on this might be creating formal animated videos for your brand – either explainer style (like this one), sales videos, or tutorials that serve your customers.
Can I use GIFs in Keap?
Yes – you can add gifs directly to the email builder in Keap. There are two methods – you can either upload them directly (if the file is small enough), or you can host them on your own site, and use the hosted image location.
Takeaway Lessons:
I'll summarize with three take-aways: find ways to set your brand apart.
1. Gifs are more than just fun eyerolls that we send to our friends (though, they're that too).
They can help us make a point, or communicate in different ways – and clearer communication serves everyone.
2. Adding character (or literal characters) to your brand can add a layer of cohesion to your marketing, and be a powerful way to shape the way people think about your business.
3. We live in the most connected day and age there ever has been – and more and more, people want to do business with humans.
Adding personality to your brand, through copy, images, gifs, or animation will only serve to strengthen the connections you create with your audience.