Wistia is what I use for video hosting.
There are definitely less expensive options, but since video is a big part of my business I decided this was something I was willing to invest in.
It's one of the most expensive tools I use for the last three years, but I love it, so I happily pay each time my annual payment comes around.
Here are 7 reasons I love Wistia:
(You can read about it, or jump right to the video)
1. Annotation Links
Annotation links are a slick little feature that allow you to add call-out links during your video. So, if your video is talking about a specific tool, website, or article you can link out to it at the exact time you mention it.
2. Turnstile Lead Capture
I love the turnstile lead capture feature. Basically this allows you to gate your video, so that the viewer is required to enter their email address if they want to watch it; OR, you can use it like I do, as a mid-video option where the viewer can subscribe for notifications when there is more content like that. I like that it also gives viewers the option to skip if they're already subscribed, or not interested.  (more on this feature)
3. Email Marketing Links

Wistia gives you specific tracking links that you can use with your email marketing platform. This integration works with Infusionsoft, as well as 25 other email marketing tools. Basically, this feature gives you a specific link you can use in your emails that will pass contact details through to the destination page, so that Wistia can attach that viewers behavior to their email address, rather than recording it as anonymous data. (more on this feature)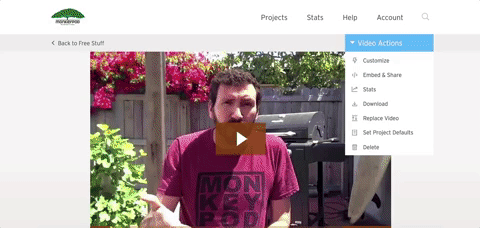 Note: This feature does not allow you to trigger actions in your CRM based on how much of a particular video someone watches, for that, I use PlusThis video tracking.
4. Reporting and Analytics
Wistia has built in video tracking to let you know how your videos are performing. You can measure views on an individual basis, as well as aggregate trends across your entire account. In addition, if someone has engaged with a turnstile, or arrived on the page via your specific email marketing links, then you'll be able to see how much of a certain video key individuals consumed.
5. Chapter Markers
Wistia allows you to quickly and easily create chapter markers, which helps break up longer videos and lets your viewers jump to the section they're most interested in. This is great for content where you have clear transitions between bullet points, or courses where you cover a variety of topics in the same video. (more on this feature)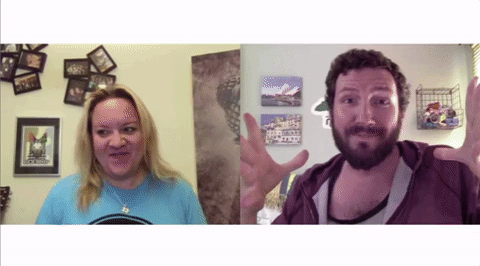 6. Playlists
When website real estate is limited, embedding a playlist is a great way to give people a series of videos, without a massive amount of scrolling, or displaying all your videos in a grid. In Wistia, you organize your videos in folders, and if you'd like you can grab an embed code for that entire folder, resulting in a "playlist" of videos.
Wistia also gives you a four options for how you'd like the videos in the playlist to be organized, Bare, Slide, Tab, and Bento. (more on this feature)
There are a few limitations to Wistia playlists that you should be aware of, they've outlined the biggest concerns here. An additional restriction is that because the playlist has it's own embed code, I don't think it would easily work with the PlusThis video tracking feature I mentioned earlier.
7. The Company

So, I actually had three things left on my list – Wistia's Culture, their Customer Service, and their educational resources (very useful stuff); and so I bundled those three together as "The Company". Wistia is an organization that I feel good about supporting. Here's why – I've felt genuine care and empathy with very interaction I've had with their support team. I believe they communicate with transparency, and own their mistakes. I blogged about an example of this a few years ago. The last reason, is that they have a brand personality.  They're not corporate, and they don't take themselves too seriously. I can respect a company who takes an otherwise bland software and adds their own flavor and a little humor.
Want to see these features in action?
11/8/2018 Update – Split Testing
Just when I thought I couldn't love Wistia and harder, they go and release A/B testing. (More here)
Spoiler: It's basically everything I dreamed of and then a few things I didn't even know I wanted.